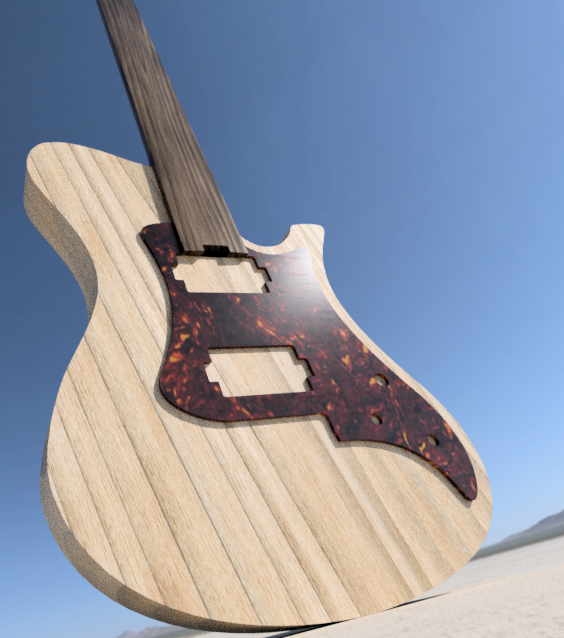 The first offering from the Labyrinth "Designer Series"
Starting at $1875 USD
Production starts February 2020
Starting at just
$1875 USD
50% non-refundable deposit required to start build.
Production starts February 2020 - Estimated wait time from time of deposit is 2-3 months
Introducing the first model in the Labyrinth "Designer Series"
The "Designer Series" instruments will be 100% Canadian crafted and feature some of the most requested specs that have come through the Labyrinth custom shop.
Utilizing top quality parts and cutting zero corners on workmanship, we strive for the Designer Series to offer top quality, reliability and plenty of customization to make it your own.
Standard Features:
Hipshot Bridge and Hipshot Grip-Lock Tuners
Quick-Connect Pickguard (for easy swapping) - Choice of Material
Graphtech Nut and String-Retainers
Low Profile Spoke-Wheel Truss Rod + Carbon Fiber Neck Reinforcement
True Bolt-On Construction (Steel Bolts and Brass Threaded Inserts)
D Profile Neck - 20.5mm-22mm Thickness
25.5" Scale Length - 14" Fretboard Radius
24 Frets - Blind Fret Slots
Volume and Tone (CTS Pots) - 3-way Blade switch (Oak-Grigsby)
Orange Drop ToneCap - Switchcraft Jack
Grover/Schaller style straplock-ready buttons
Northern Ash Body (other options available)
Maple Neck (other options available)
Wenge Fretboard (other options available)
Choice of Fretboard Face Inlays and Side Dots
Choice of Knobs
Choice of Nordstrand Pickups (Humbuckers, Singles, Tele, P90s)
Natural Oil and Wax Finish (Also Available: Color Finishes, Matte-Gloss, High-Gloss and Bookmatched Tops)

Click "ENTER SPECS" to view and choose options.

Prices listed in USD
Shipping costs determined upon quote submission
Secondary Quick-Connect Pickguards also available (loaded or un-loaded)